Profile

Free Account
Created on 2017-04-05 18:46:51 (#2870347), last updated 2017-04-26 (1 day ago)
7,116 comments received, 14 comments posted
2,112 Journal Entries, 263 Tags, 0 Memories, 10 Icons

About

Mini Bio

I spin words. Sometimes my work is fine and smooth. Sometimes it is lumpy, like Baba Yaga was spinning it while her hut was jumping up and down on its chicken legs.
I am a
maker of small beauties
.
I am on a journey. I don't know where it's leading me (which is a scary thought most of the time) but I know my dreams. To be married. To write. To have a home in the country. To cook, to garden, to sew.
I read. Fast. A lot. I don't think I'm smarter than anyone else. I can't play sports and I'm only so-so at music. But I read. If I could, I would give everyone warm bread (gluten free available) and a good book.
I try to love God. And while I fall down every day, I trust in His mercy and I get up.
I'm a Midwesterner briefly transplanted to the West Coast. I like the West Coast, but I don't want to live there. Now I'm back where I belong and happy about it.
I am short. This is not my identity. It does mean that while most people simply take something from a shelf I have to figure out if I can reach it and if I can't, weigh the relative embarrassments of jumping, getting a stool, and asking someone else to get it down for me. It means that standard countertops are too high for me to use comfortably.
Sometimes people seem to think that I am a deep thinker. Really what I am is quiet. When I'm with a small group of friends I open up but when I'm in a crowd I drift to the edges.
On any given day I can think of at least three things on my to-do list that don't get done. Usually it's cleaning my room.

The Facts:
I'm
23
--make that 26 and counting. I graduated from college
this spring
in 2010 with a BA in English. I work as a library assistant in two public libraries, a field which I am very passionate about. I'm an Eastern Orthodox Christian. I attend a church in the Bulgarian Diocese, but most of us are converts. I love Orthodoxy--it is the only denomination I can imagine being a part of! I am the oldest of three children.

Pertinent links
Longer About Me (must be an LJ friend to see)
By Singing Light, my public blog
My graphics journal

Miscellaneous
Some favorite quotes:
"You will make all kinds of mistakes; but as long as you are generous and true and also fierce you cannot hurt the world or even seriously distress her." -Winston Churchill
"We make a sensational team"― Elizabeth Wein, Code Name Verity
"But I do not approve. And I am not resigned." --Edna St. Vincent Millay
"Stories tend to get out of hand." --J.R.R. Tolkien
"We read to know we're not alone." --C.S. Lewis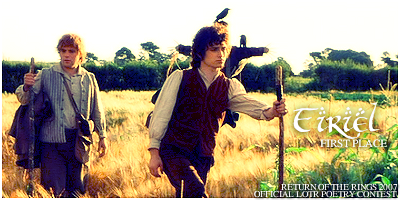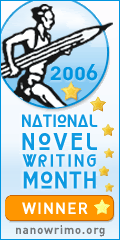 Connect
arthur ransome
,
bleak house
,
books
,
c.s. lewis
,
calligraphy
,
charles dickens
, corrie ten boom,
dancing
,
diana wynne jones
,
dorothy sayers
, downright dencey,
elizabeth gaskell
,
elizabeth goudge
,
embroidery
,
england
,
english literature
,
folk dancing
,
gerald morris
, i don't date, idd,
ireland
,
j.r.r. tolkien
,
jane austen
,
josephine tey
,
lindy
,
lord of the rings
,
lord peter wimsey
,
lotr
,
megan whalen turner
,
middlemarch
,
music
,
musicals
,
narnia
,
north and south
,
orthodox christianity
,
orthodoxy
,
our mutual friend
,
p.g. wodehouse
,
paper dolls
,
period dramas
,
persuasion
,
poetry
,
pride and prejudice
,
reading
,
robin mckinley
, rosemary tree,
russia
,
sewing
,
singing
,
sound of music
,
swallows and amazons
,
swing dancing
,
tea
,
wives and daughters
,
writing

People
[View Entries]

Communities
[View entries]

Feeds
[View Entries]

Subscriptions (0)

Linking
To link to this user, copy this code:
On Dreamwidth:
Elsewhere: